"Bell Witch" Expert to Speak at West Tennessee Delta Heritage Center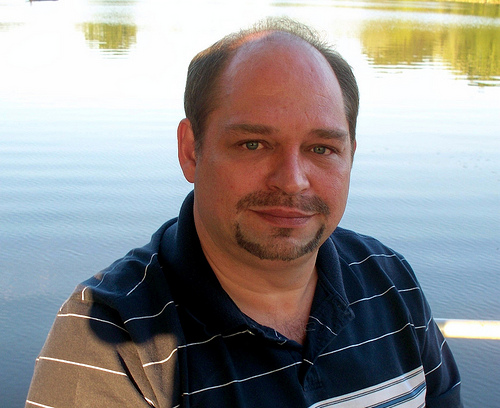 BROWNSVILLE, Tenn. – Nashville paranormal author and researcher Pat Fitzhugh will share research on Tennessee's infamous "Bell Witch" legend and have a book signing 6 p.m. Oct. 26 at the West Tennessee Delta Heritage Center. The event is free and open to the public.
The "Bell Witch" was a sinister entity that tormented a Tennessee family between 1817 and 1821, near Adams, Tennessee. There are substantiated accounts of the haunting by eyewitnesses, affidavits and manuscripts written by those who experienced it firsthand. Fitzhugh brings all of this together in his books, "The Bell Witch Haunting" and "The Bell Witch: The Full Account."
He took an interest in ghost stories early on, and along the way, he developed a keen interest in the infamous "Bell Witch" legend, which became one of his early research projects. As an adult, Fitzhugh investigates America's most historic and creepy locations and teaches paranormal and critical thinking classes. He is known for his roles on A&E's Cursed: The Bell Witch, The Learning Channel's Night Visitors, Turner South's Liars & Legends, The Travel Channel's Most Terrifying Places in America 2, and the 2006 Hollywood motion picture, An American Haunting, starring Sissy Spacek and Donald Sutherland.
He is also known for this books about the legend and lore of the South including "Our Family Trouble" (foreword /annotations), "Weird U. S." (contributing author), and "Ghostly Cries From Dixie." He penned the foreword to Lori Crane's "The Legend of Stuckey's Bridge," which became an Amazon bestseller.
Fitzhugh has lectured at bookstores, libraries, conventions and universities across the U. S., and done more than 200 radio and TV guest appearances during his career.
A limited supply of books will be available or attendees may pre-purchase through Amazon and bring to be personalized and signed during the event.
For more information, call 731-779-9000 or email info@westtnheritage.com.
CAPTION: Noted paranormal author and researcher, Pat Fitzhugh, will discuss Tennessee's legendary "Bell Witch" during a special program and book signing at Brownsville's Delta Heritage Center, Friday, October 26, at 6 p.m.
About the West Tennessee Delta Heritage Center
The West Tennessee Delta Heritage Center, in Brownsville, offers a refreshing Southern experience showcasing the history and culture of rural West Tennessee. Inside visitors can learn about the history of cotton, explore the scenic and "wild" Hatchie River and get to know the legendary musicians who call West Tennessee home. Also located on the grounds is the Tina Turner Museum at Flagg Grove School, the childhood school of Tina Turner, and the last home of Blues pioneer Sleepy John Estes. The Delta Heritage Center is also a featured stop along the Americana Music Triangle connecting Nashville, Memphis and New Orleans. To learn more about the Center, visit www.westtnheritage.com or call  731-779-9000.
# # #