Cumberland Caverns Live Announces Black Stone Cherry & Tyler Bryant and The Shakedown at the World-Famous Volcano Room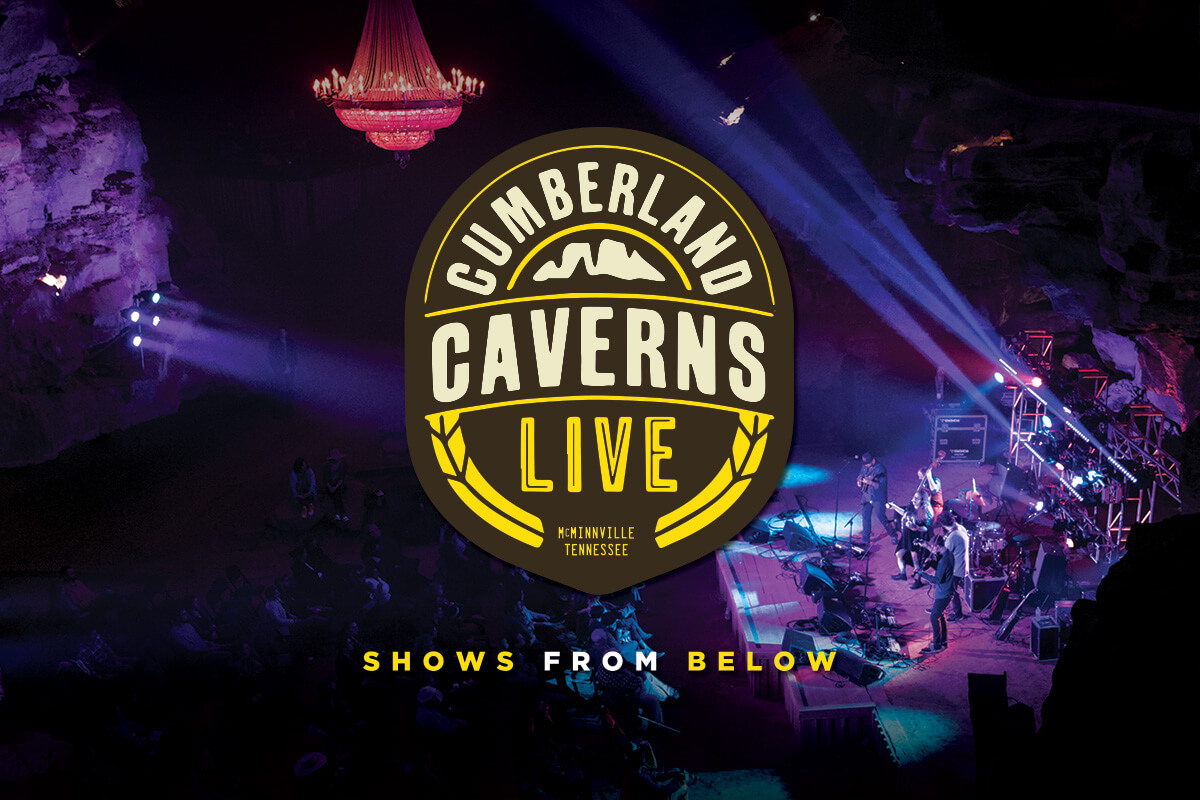 McMinnville, Tenn. – Jan. 25, 2019 – Cumberland Caverns Live welcomes Black Stone Cherry and Tyler Bryant & The Shakedown for a performance 3 p.m. CST March 31 at the World-Famous Volcano Room.
Tickets are available now at www.cumberlandcavernslive.com.
With its sixth album, "Family Tree," Black Stone Cherry salutes its classic rock heritage and honors its legacy with a beast of a Southern rock n' roll album. For 17 years, Black Stone Cherry has put forth a new vicious breed of Southern rock, injecting youthful vitality and a myriad of fresh new influences into the beloved American rock tradition. To date, the band has released five critically acclaimed albums, and one well-received blues EP. Black Stone Cherry has also rocked 12,000-cap arena shows, topped the UK charts,and shared the stage with a diverse roster of superstars, including Def Leppard, Lynyrd Skynyrd, Bad Company, Motörhead, and ZZ Top.
After carving out a fervent fan base and drawing widespread critical applause with their heady, high-voltage brand of guitar-driven rock, shooting from both hip and heart, Nashville's Tyler Bryant & The Shakedown find themselves at the epicenter of an advanced rock 'n' roll adventure that continues to take them around the world, appearing at some of the biggest venues along the way. Tyler Bryant & The Shakedown lay claim to a fast growing international presence, with major UK festivals such as Download, Ramblin' Man and British Summer Time already under their belt, alongside headline shows and guest appearances with Nashville neighbors, The Cadillac Three. Tyler Bryant & The Shakedown deliver a genuine genre defying labor of love, a varied and infectious statement shot through with passion, pride and a welcome dash of glamour.
For interview requests, press inquiries or to request photo or media passes for the show, please email Bev Moser at bev@bnoticedpr.com.
About Cumberland Caverns Live
Cumberland Caverns Live is a brand-new concert series that takes place 333 feet below the surface of the earth in the World-Famous Volcano Room deep inside Cumberland Caverns in McMinnville, Tennessee.  For over 55 years Cumberland Caverns Historic Volcano Room has hosted a wide array of very talented musicians.  This legendary room 333' below the surface, has caught the attention of the music industry and entire world for its near-perfect acoustics presented with a backdrop of amazing formations and unsurpassed beauty.   Forbes, Time, and Jetsetter have included music at Cumberland Caverns on some of their most prestigious lists of places you don't want to miss. For more information, visit www.cumberlandcavernslive.com.
# # #