During October, the Tennessee Aquarium Embraces Nature's Weird Side with ODDtober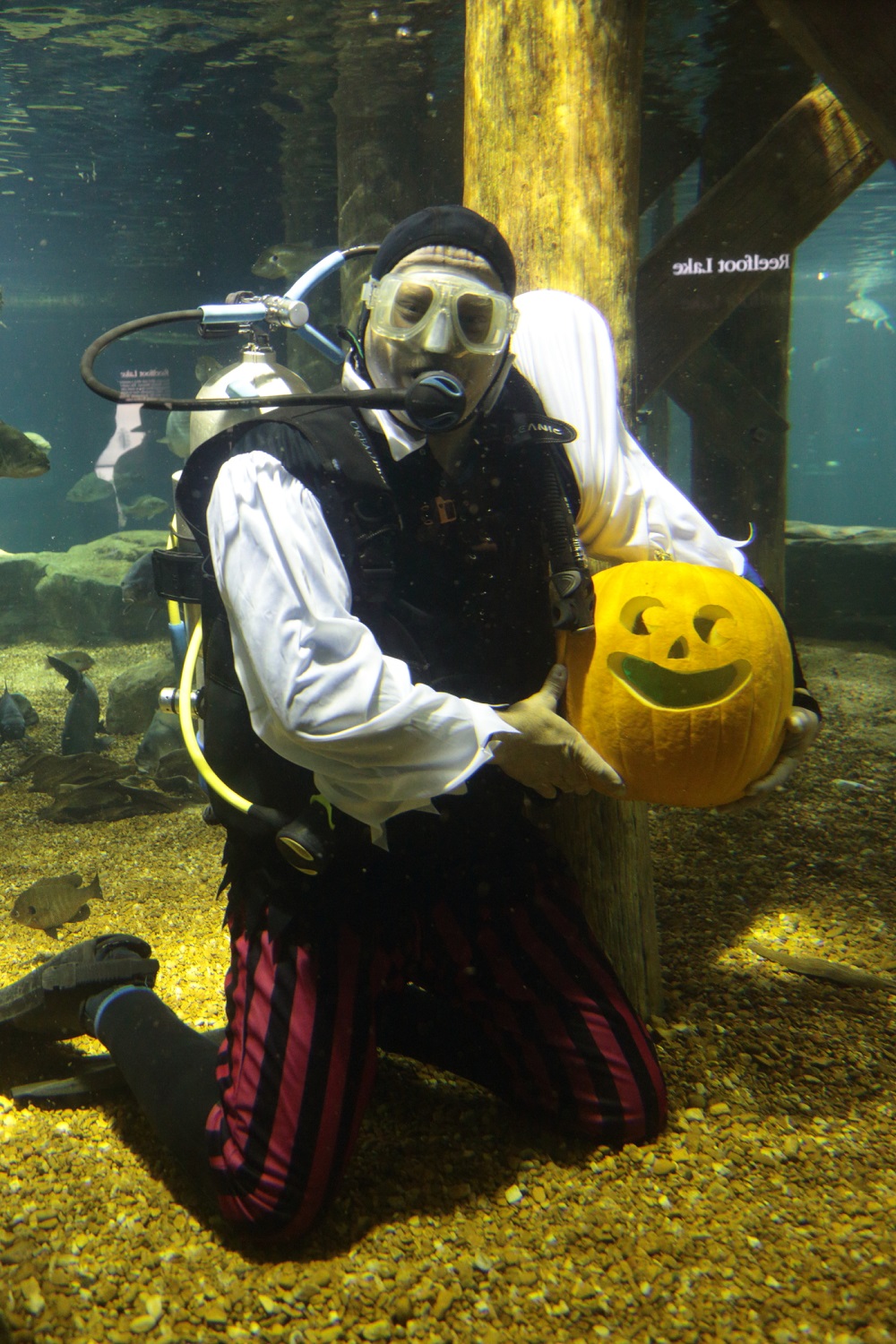 CHATTANOOGA, Tenn. – Find answers to some of nature's most eccentric oddballs and extraordinary specialists during the month-long ODDtober celebration this October at Tennessee Aquarium.
Guests will have opportunities to find out more about some of the aquarium's strangest and most fascinating residents. Every week, a pair of special daily programs will let visitors get up close with weirdly wonderful animals, many of which have unusual abilities and unexpected adaptations.
These ODDtober programs are offered in addition to the normal slate of free Daily Animal Programs, which include staff-led presentations about species such as Ring-tailed Lemurs, American Alligators and Gentoo and Macaroni Penguins. During ODDtober, guests will get up close and personal with a new cast of special guests, including some they wouldn't normally encounter such as brilliantly patterned Panther Chameleons, critically-endangered Axolotl salamanders and a glow-in-the-dark Emperor Scorpion. 
In addition to learning more about these fascinating animals, guests can also take home special collectible cards featuring facts about each program's highlighted species. These will be offered to all guests at each program's conclusion and any time to aquarium members entering via the members entrance.
Although ODDtober anchors October festivities at the aquarium, the month holds even more surprises in store for guests.
Guests exploring the River Journey building can begin their tour by visiting BigPicture, an astounding assemblage of award-winning nature photography, opening Oct. 1 through February 2019 in the Lupton Room. The 40 images on exhibit were selected from an international submission pool of more than 6,000 entries. The winning photos capture stunning moments of natural splendor. Access to the exhibit is included with admission.   
Every Saturday, visitors also can take in the unusual sight of Buzz Lightyear, Captain America, Spider-Man and other costumed favorites carving pumpkins inside the Nickajack Lake exhibit. These 11 a.m. presentations tend to be a favorite of both guests and fish and turtles waiting patiently for an opportunity to snag stray pumpkin chunks.
The month will wrap up with the annual AquaScarium event 4-8 p.m. Oct. 26. This family-friendly, after-hours Halloween celebration invites guests to enjoy a bit of spooky fun including trick-or-treating at candy stations in both buildings, photo ops with costumed characters and even a Monster Mash dance party to take the edge off the inevitable sugar high. Guests are encouraged to attend in costume. 
Children attending AquaScarium must be accompanied by an adult. Tickets are $8 for members, $25/$35 for guests of members (adults/children ages 3-12) and $30/$40 for non-members (adults/ages 3-12). For more information, visit www.tnaqua.org.
# # #