Enjoy Andrew Lloyd Webber's "The Phantom of the Opera" in a New Production by Cameron Mackintosh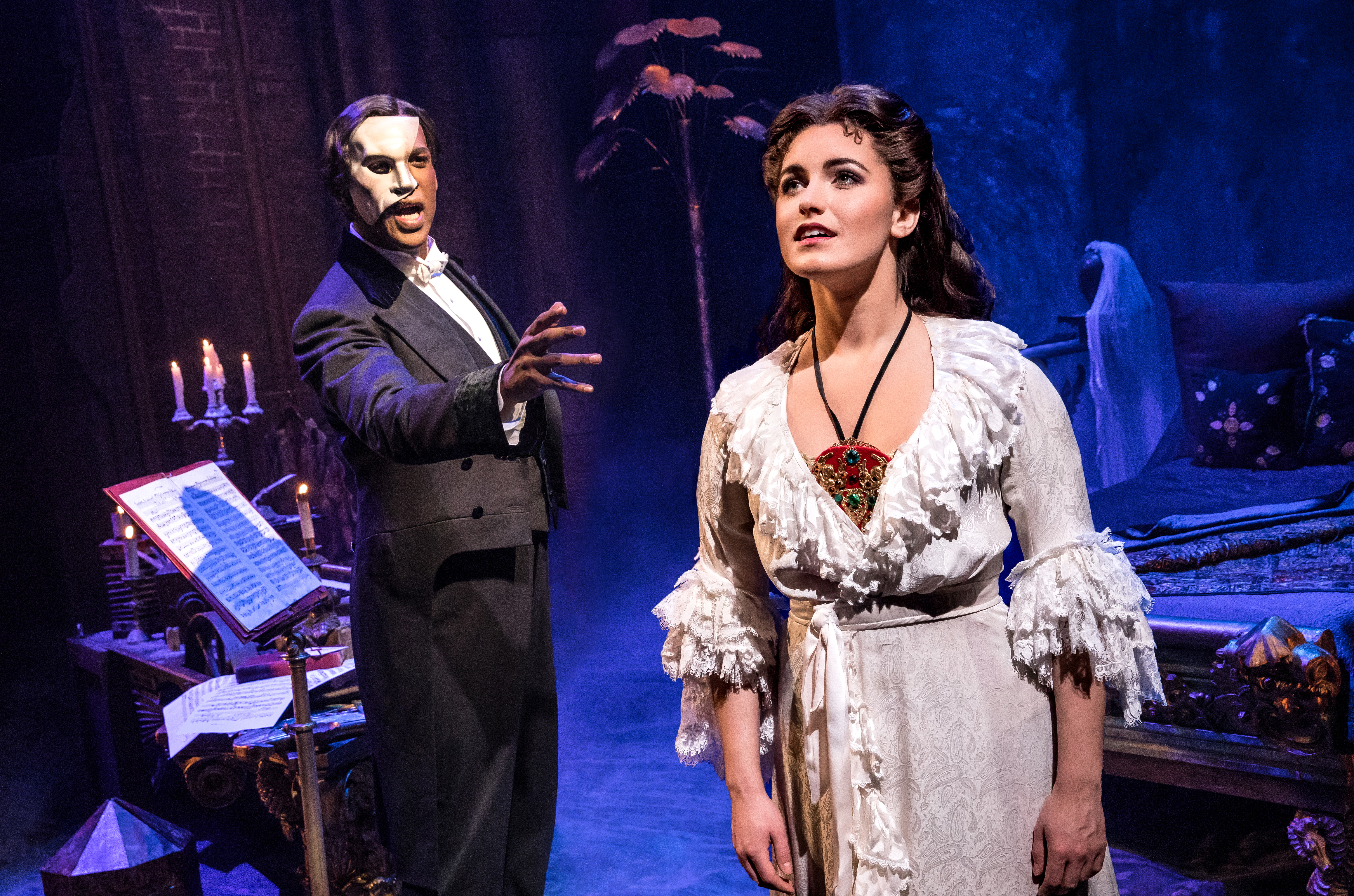 NASHVILLE, Tenn. – Cameron Mackintosh's new production of Andrew Lloyd Webber's "The Phantom of the Opera" makes a return to Nashville Oct. 24-Nov. 4 at Tennessee Performing Arts Center's Jackson Hall.
This new production of Andrew Lloyd Webber's "The Phantom of the Opera" is presented by Cameron Mackintosh, The Really Useful Group, and NETworks Presentations. The musical is directed by Laurence Connor with choreography by Scott Ambler, set design by Paul Brown, Tony Award®-winning original costume design by Maria Björnson, lighting design by Tony Award®-winner Paule Constable, sound design by Mick Potter, and musical supervision by John Rigby. The production is overseen by Matthew Bourne and Cameron Mackintosh. "The Phantom of the Opera" features music by Andrew Lloyd Webber; lyrics by Charles Hart (with additional lyrics by Richard Stilgoe); book by Richard Stilgoe and Andrew Lloyd Webber; and orchestrations by David Cullen and Andrew Lloyd Webber.
Based on the classic novel "Le Fantôme de L'Opéra" by Gaston Leroux, The Phantom of the Opera tells the story of a masked figure who lurks beneath the catacombs of the Paris Opera House, exercising a reign of terror over all who inhabit it. He falls madly in love with an innocent young soprano, Christine, and devotes himself to creating a new star by nurturing her talents and by employing all of the devious methods at his command.
Cameron Mackintosh's original production of Andrew Lloyd Webber's The Phantom of the Opera continues performances at Her Majesty's Theatre in London, in its record-breaking run at the Majestic Theatre on Broadway, and many other cities around the world.
For more information on the production and a video sneak peek, please visit www.ThePhantomOfTheOpera.com/ustour.
The Phantom of the Opera is presented Locally by Monell's Dining & Catering.
Performance schedule, prices, and cast are subject to change without notice. The Broadway season is supported by the HCA Foundation on behalf of HCA and the TriStar Family of Hospitals, and media sponsor NewsChannel 5. Institutional sponsors for TPAC include Nissan North America and Coca-Cola. TPAC is funded in part by support from the Tennessee Arts Commission and the Metropolitan Nashville Arts Commission.
TPAC is an accessible facility that provides a variety of services including wheelchair accommodations, accessible parking, and assistive listening devices. Open captioning, American Sign Language, audio description, and large print and Braille programs are offered at the Sunday matinee performance of each Broadway series and Broadway special engagement. For more information about accessible services, contact Access@TPAC.org or 615-782-6577.
Photo credit: Matthew Murphy
# # #
Media contact:
Lisa Kennedy
615-782-4081