An Evening of Haunting Thrills Comes to Yarn Exchange Radio Show in Jonesborough
JONESBOROUGH, Tenn. – The Yarn Exchange Radio Show has a program filled with Halloween spirit 7 p.m. Oct. 22 at the International Storytelling Center. Local, haunted lore will come to life on stage as the cast performs true tales of the mysterious.
Among the stories will be one about David Samms and his teenage adventure with friends to Lost Cove Settlement, becoming stranded there overnight, where a series of bizarre and chilling events forced the boys out of the house where they took refuge. Other stories included come from a strange encounter by Brenda G'Fellers, a ghostly occurrence at the home of Sue Henley, a frightening visit from the grave to two college friends, and a mysterious guest who makes an annual appearance on Depot Street. More tales are pulled from the Washington County archives of Mr. February, and finally, Anne G'Fellers-Mason will divulge the secret of who is the Chester Inn ghost.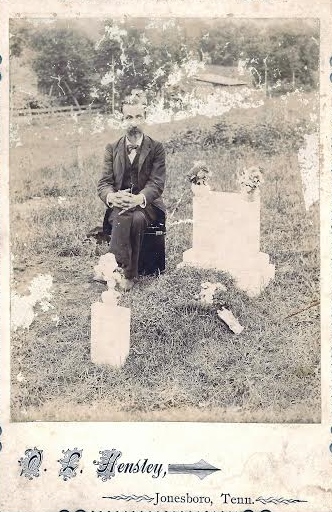 Joining the cast this month will be a musical guest favorite- the David Crockett High School Madrigal Singers led by Kelly Davenport. They will sing several songs during the show, highlighting the vocal talent residing in this county.
This production, which is performed as an old-fashioned radio show in front of a live audience, has limited seating. Tickets are $5.
For tickets and more information, visit www.Jonesborough.com/tickets or call the Visitors Center at 423-753-1010.
The program is supported in part by a grant from the Tennessee Arts Commission and Ballad Health, and is part of the McKinney Center and Jonesborough's Mary B. Martin Program for the Arts.
# # #