Faith Hill to Keynote 2019 Antiques and Garden Show of Nashville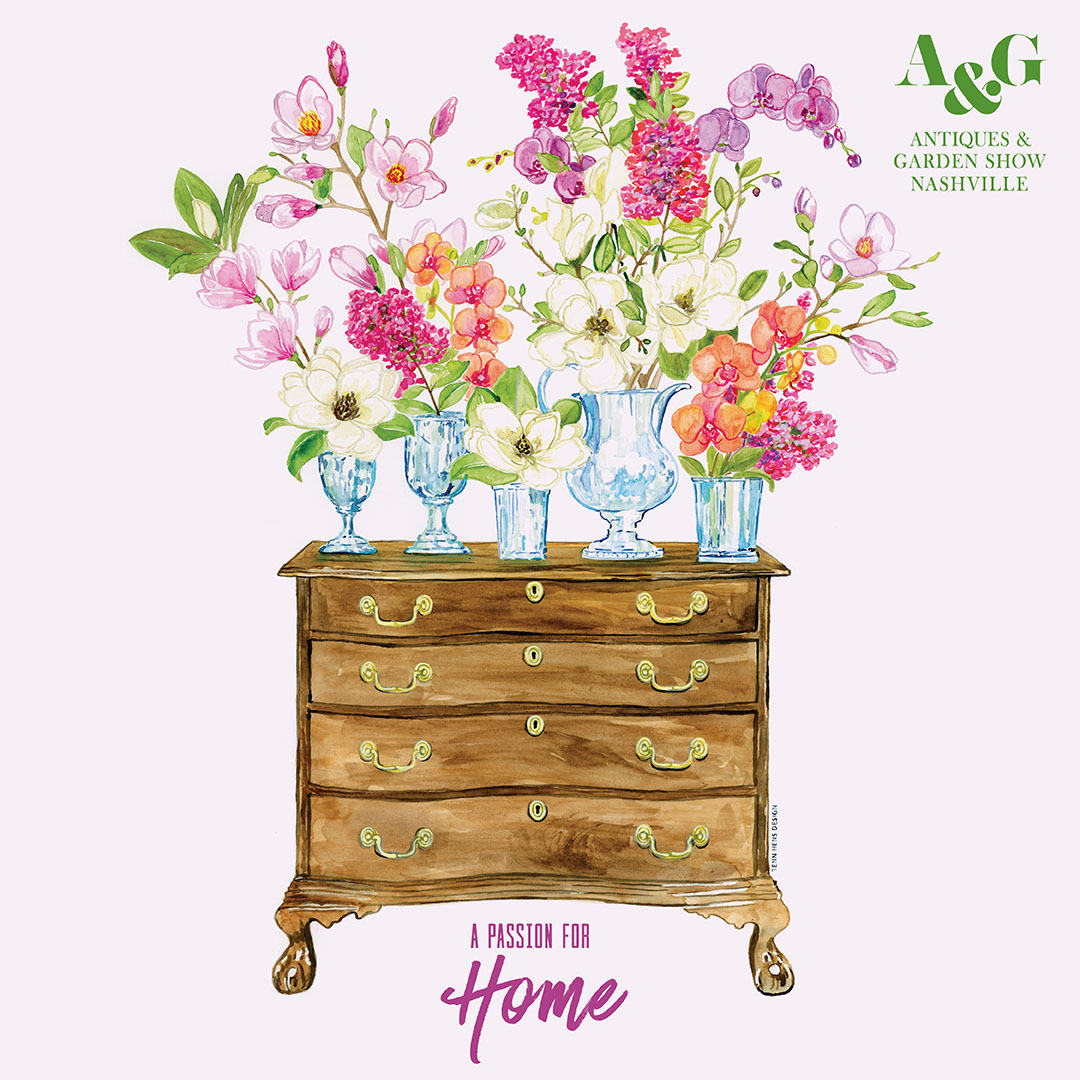 Tickets now available for one of nation's largest antique and horticultural events
NASHVILLE, Tenn. – GRAMMY®-winning superstar Faith Hill, together with her design team- architect Bobby McAlpine and interior designer Ray Booth - will share their experience of building an island paradise in a panel discussion moderated by MILIEU Design Director Leslie Newsom Rascoe at the 29th annual Antiques and Garden Show of Nashville held Feb. 1-3 at the Music City Center.
McAlpine and Booth are partners of the interior design and architecture firm McALPINE. Known for their timeless work, the firm provides high-end design on projects ranging from residences and restaurants to private chapels and follies in a public park. The team showcases their talents around the country with offices in Nashville, Atlanta, Montgomery and New York.
The Antiques and Garden Show of Nashville draws more than 15,000 attendees annually with its world-class collection of antiques from more than 150 dealers, expertly landscaped gardens and opportunities to engage with some of the nation's leading voices and talents in the design, antique and horticultural spheres. Chaired by Martha Chapman and Shea Ghertner, the 2019 Show theme will be "A Passion for Home."
In addition to the keynote, other featured speakers and moderators are:
• Katie Ridder - renowned New York-based interior designer who has been commissioned by clients spanning from Switzerland to Virginia.
• Peter Pennoyer - founding partner of New York-based Peter Pennoyer Architects, acclaimed author and industry expert.
• Susanna Salk - host and co-producer of Quintessence's At Home with video series with accolades as an author of many best-selling design books, including At Home with Dogs and Their Designers: Sharing a Stylish Life.
• Carolyne Roehm - New York City-based designer, admired tastemaker and best-selling author of 13 books.
• Greg Campbell and Erick New - the two floriculture experts of Garden District in Memphis
• Elizabeth Heiskell - world-class chef, best-selling author and "TODAY Show" contributor.
The Antiques and Garden Show of Nashville will also celebrate the return of honorary chairman Gil Schafer III of G. P. Schafer Architect, PLLC for the third consecutive year.
Show proceeds benefit Cheekwood—a historic estate serving as a public botanic garden, woodland sculpture trail and art museum—and more than 20 charities supported by the Economic Club of Nashville.
For tickets, schedules and more information, visit www.AntiquesandGardenShow.com.
About the Antiques and Garden Show of Nashville
In its 29th year, the Antiques and Garden Show of Nashville is an annual charitable event whose purpose is to raise funds for Cheekwood and the Economic Club of Nashville (ECON) charities. Each year, the Show exhibits the highest-quality antiques, landscaped gardens and horticultural items from exhibitors across the country as well as offering a related educational outreach program. The Show has raised over $7 million for its beneficiaries since its inception in 1990. Learn more at www.AntiquesandGardenShow.com.
# # #