Morph Hospitality's Chaatable to Open in Nashville
NASHVILLE, Tenn. – Chaatable, the new Indian street food concept from husband and wife duo, Morph Hospitality CEO Vivek Deora and acclaimed chef Maneet Chauhan, will offer an authentic taste of India in Nashville's Sylvan Heights neighborhood at 4001 Charlotte Ave. 
Coinciding with the anniversary of their first restaurant, Chauhan Ale & Masala House, Chaatable will mark Morph Hospitality's fourth concept in four years. The full-service restaurant is inspired by Chauhan and Deora's favorite sights, sounds and flavors found across their home country of India.
As alluded to in the name, the menu at Chaatable will center on "chaat," a flavorful category of Indian street food that means "to lick." With an emphasis on regional flavors of India, the menu will be divided into several sections, including snacks, hot, cold and spicy small plates, larger plates and more. Guests will be encouraged to order a variety of plates and dishes, meant for sharing among the table. 
"Each region of India has its own version of chaat, typically served from street carts," said Chauhan. "It's not necessarily one dish but a broad variety of foods with flavor so amazing it will make you want to lick your lips."  
Chaatable will offer exciting dishes such as Moong Daal Chaat, a green lentil and mango salad; Vada Pau, spiced potato fritters and the signature Butter Chicken, an Indian favorite featuring tandoori roasted chicken in a tomato butter sauce.
Chauhan and Deora have proven to be a dynamic duo since their undergrad days, when they met while attending college at Manipal in India. After settling in Nashville in 2014, the couple opened their first restaurant, Chauhan Ale & Masala House, offering Indian cuisine with a Southern twist, followed by a contemporary Chinese concept, Tànsuŏ, and The Mockingbird, a global diner.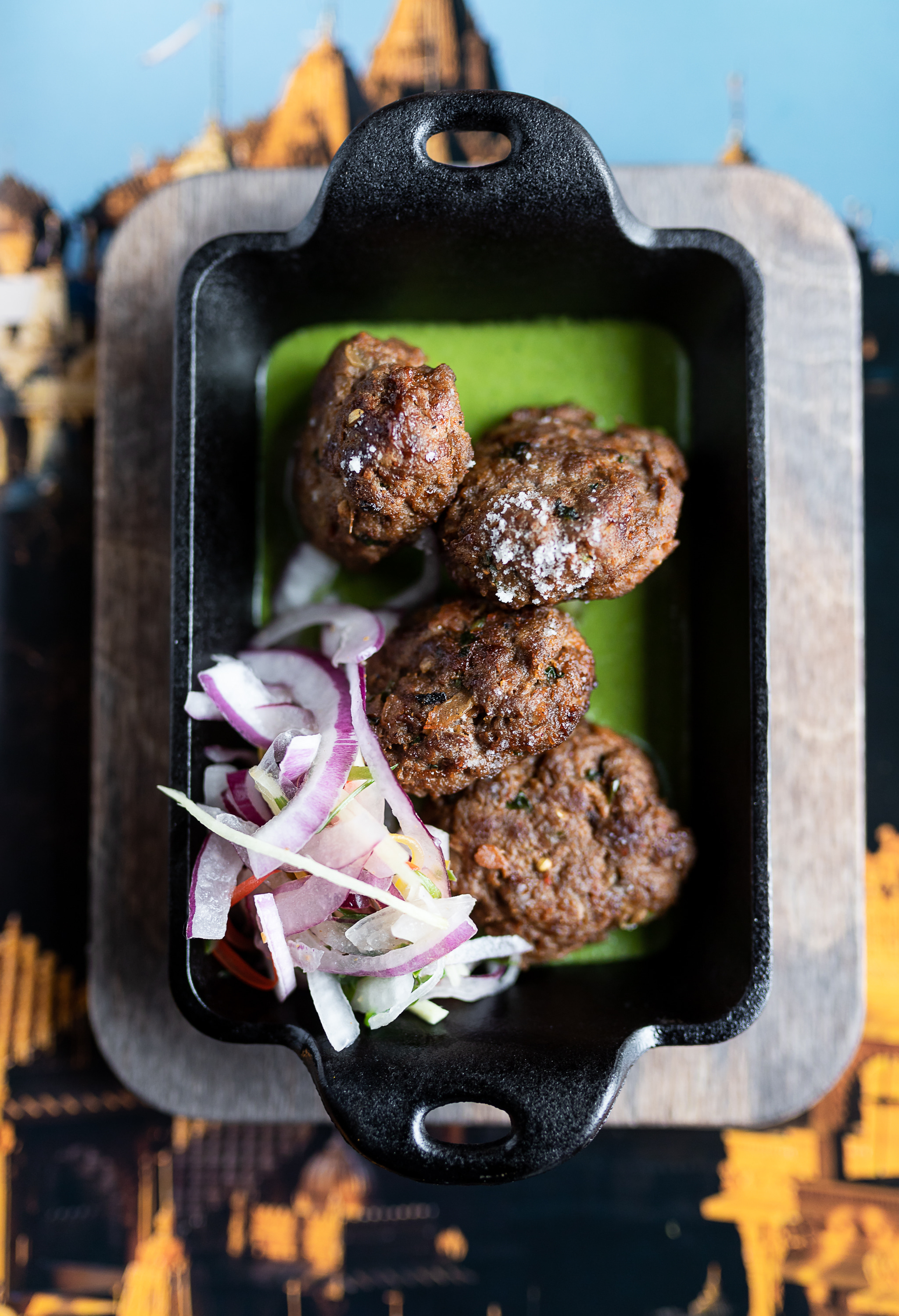 "Nashville embraced us from the start," said Deora. "We were blown away by the love and support we received and wanted to give back by providing diverse restaurants that fill gaps in the city's culinary landscape."
Chaatable is the most nostalgic concept for the duo. From the Pau Bhaji, a thick vegetarian curry served on a buttered bun and a favorite from their college days, to Chauhan's favorite Shammi Kebabs made with lentils and lamb, the couple has a personal connection to each dish on the menu. 
Like the menu, Chaatable's interior is a bright, filled with vivid colors, bold textures and vibrant materials. Under the direction of Morph Hospitality Director of Design London Parfitt, the space was designed to imitate the feeling of stepping into India for the first time. The dining room showcases elements of old-meets-new India, such as vintage Bollywood posters, a wall of vintage bangles and installations of colorful kites and umbrellas.
The 4,000-square-foot restaurant features indoor seating for approximately 100 guests, as well as a private dining space that will provide an intimate dining experience for approximately 20 people. The restaurant is centered on a stand-alone chaat bar, an open kitchen area where guests can witness chefs preparing Indian street food-inspired small plates.
Photo credit: Daniel Christopher Photography
ABOUT MORPH HOSPITALITY
Nashville-based Morph Hospitality Group, established in 2016, is the team behind Chauhan Ale & Masala House, Tànsuŏ, The Mockingbird and Chaatable. Founding partners include Chef Maneet Chauhan, Chauhan's husband and Chief Executive Officer Vivek Deora, Chief Financial Officer Kevin Woods and Managing Partner Arjun Meherish. The group also includes London Parfitt as Director of Design.
# # #