New Exhibitions Opening at Knoxville's Emporium Center on Oct. 5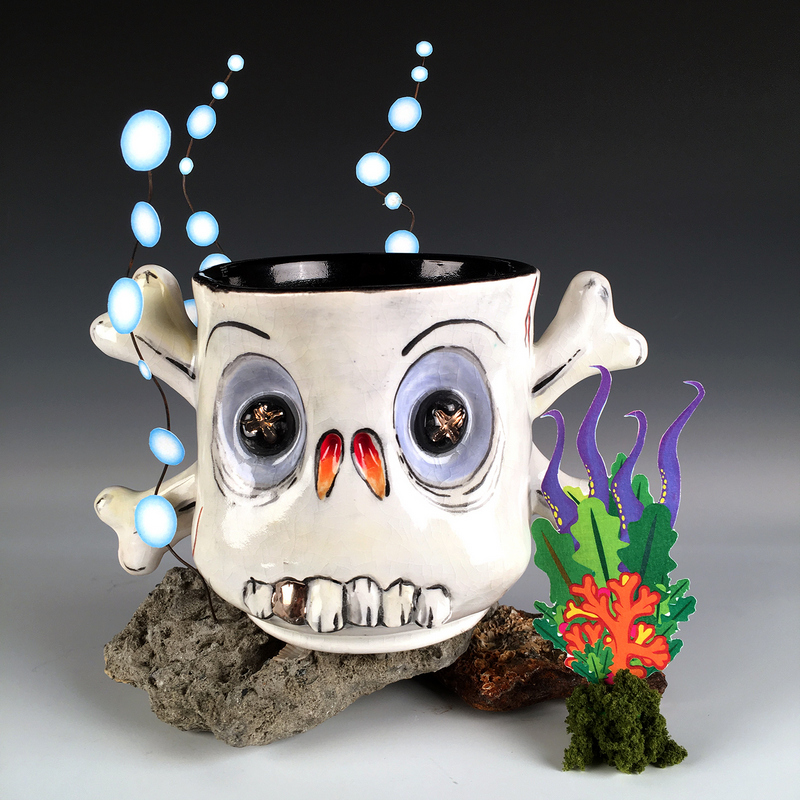 KNOXVILLE, Tenn.  – The Arts & Culture Alliance presents four new exhibitions Oct. 5-27 at the Emporium Center in downtown Knoxville.
A reception will take place 5-9 p.m. Oct. 5 as part of First Friday activities downtown to which the public is invited to meet the artists and view the artwork. Most of the works are for sale and may be purchased through the close of the exhibition.
The exhibitions are part of American Craft Week, a national event celebrating the tradition of American craft in artists' studios, galleries museums, schools, and festivals. This year's official celebration will be held Oct. 5-14. For a complete list of American Craft Week public events, visit www.americancraftweek.com.
Tennessee Artists Association: The Fall Juried Show: 44th Fall Art Exhibition in the Main gallery
The Tennessee Artists Association will feature original art by more than 20 Tennessee artists including oils, watercolors, acrylics, pastels, photography and mixed media. The 44th Fall Show is juried by Julie Rabun, Assistant Professor of Art at Carson-Newman.
Tennessee Artists Association was founded in 1972. The Tennessee Artists Association is a civic organization of fine artists with about 50 members. Tennessee Artists Association encourages each individual artist to grow and develop through fellowship with other artists, educational programs, and opportunities to exhibit and sell art, and it serves the community through classes. Membership in Tennessee Artists Association is open to anyone age 18 years and older and a resident of the state of Tennessee.
Mid-South Sculpture Alliance SELECT: Member's Exhibition in the Balcony and Atrium galleries
In collaboration with the UT-Knoxville Sculpture Program, MSA presents a juried exhibition of work by its members. Exhibiting artists include Luke Achterberg, Manami Ishimura, Ray Katz, Ben Lock, John Medwedeff, Corrina Sephora Mensoff, Ayokunle Odeleye, Bret Price, and Kristen Tordella-Williams. Selected sculptures will offer a dynamic exhibition highlighting a variety of techniques, media and content.
Juror Elizabeth Turk will give a talk and present the juror's choice award 7 p.m. during the First Friday reception Oct. 5. Elizabeth Turk is an artist, primarily known for marble sculpture. Turk has also mastered a variety of media, molding forms in wax and clay, casting objects in bronze and iron, and working with fragile material such as glass and porcelain.
Charles Peters: Action Paintings on the North Wall
Charles Peters will display paintings made with oil/enamel, charcoal, sand, and/or collage. Although Peters has taken many art classes, he is primarily self-taught. He uses books, online courses, documentaries, and other resources to study technique and art history.
Bryan Wilkerson: Tales from the Kiln - Skulls, Goons, and Toons in the display case
"Bryan Wilkerson: Tales from the Kiln - Skulls, Goons, and Toons" is a collection of handmade ceramics and original drawings by Bryan Wilkerson. Wilkerson is a Tennessee native and Professor of Art and Design at Roane State Community College. His creative practices are focused primarily on ceramics and public art but extend into design and drawing. His work explores humor, craft, irony, and play through common symbolic references. He is also the creator and director of the ArtMobile traveling gallery and pop up workshop space.
Exhibition hours are 9 a.m. to 5 p.m. Monday-Friday at the Emporium Center, 100 S. Gay Street, in downtown Knoxville. For more information, contact the Arts & Culture Alliance at 865-523-7543 or visit www.knoxalliance.com.
About the Arts & Culture Alliance
The Arts & Culture Alliance serves and supports a diverse community of artists, arts organizations, and cultural institutions. The Alliance receives financial support from the Tennessee Arts Commission, the City of Knoxville, and First Tennessee Foundation.
# # #