Paul Thorn at the Dixie in Huntingdon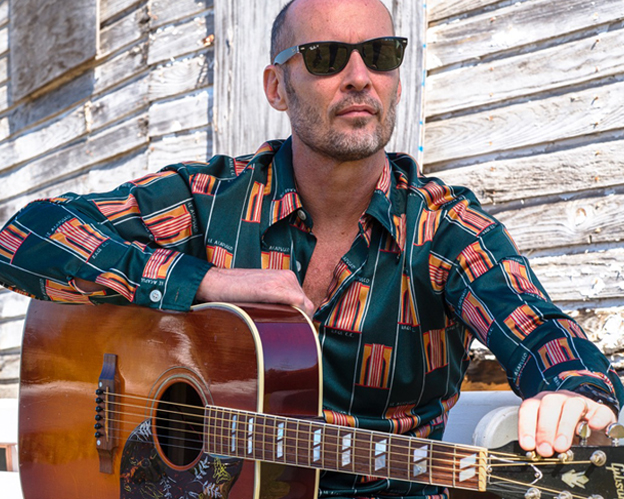 HUNTINGDON, Tenn. – Enjoy the toe-tapping, soulful tunes of Paul Thorn, the first show of the Carroll Bank & Trust Concert Series, 7:30 p.m. Oct. 20 at the Dixie Performing Arts & Academic Enrichment Center. Ticket prices are $35, $40, $50. 
A little rock, a little blues and completely Southern American, Paul Thorn guarantees a live show that won't disappoint.
Raised in Tupelo, Mississippi, steeped in the same culture and influences that nurtured a young Elvis Presley years before, Thorn soaked up some of the best that southern music has to offer. He spent much of his childhood in church, participating in multiple weekly services with his father as well as at neighboring African American congregations, where he became entranced with the music he heard there.
Playing tambourine and singing in churches as early as age 3, Thorn has always been tied to music. Talented as both songwriter and performer, Thorn has performed on stages with Bonnie Raitt, Huey Lewis & The News, Sting, Mark Knopfler, John Prine and many others.
Thorn has also appeared on Late Night with Conan O'Brien and Jimmy Kimmel Live, been the subject of numerous National Public Radio features and charted multiple times on the Billboard Top 100 and Americana Radio Charts.
This year, Thorn released an album titled Don't Let the Devil Ride, which he describes as "the culmination of my whole life in music, coming back to my roots." It marks his first time recording gospel music - featuring guests Blind Boys of Alabama, the McCrary Sisters, and Preservation Hall Horns.
For tickets and more information, visit www.DixiePac.net or call The Dixie Box Office at 731-986-2100, 10 a.m. to 4 p.m. Mondays to Fridays.
# # #