Platinum Recording Artist and Two-Time Grammy Nominee Lauren Daigle Returns with New Album, Single and Tour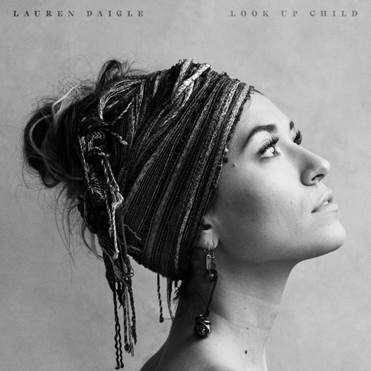 MEMPHIS, Tenn. – Two-time GRAMMY Award nominee Lauren Daigle releases a brand new album, 'Look Up Child,' a new single "You Say", and a 40-city tour presented by AEG that comes 7:30 p.m. Aug. 2 at the Franklin Theatre in Franklin; 7:30 p.m. Sept. 29 at the Tivoli Theatre in Chattanooga; 7:30 p.m. Sept. 30 at the Orpheum Theatre in Memphis; 7:30 p.m. March 14, 2019 at the Knoxville Civic Auditorium; and 7:30 p.m. March 17, 2019 at the Ryman Auditorium. 
The album is now available for preorder through Amazon, iTunes, and with every ticket purchase for Lauren's headline tour. Exclusive presale packages are also available at www.LaurenDaigle.com  
 "'Look Up Child' has been in the works for quite some time and I'm excited to finally share it with my fans," says Lauren Daigle. "The studio has become my companion as I've poured all that I can into what is now a body of work that I deeply treasure."
The first single from 'Look Up Child,' "You Say," demonstrates a growth in Daigle's talent as a songwriter and vocalist. The song is both emotional and uplifting, a reminder to look inward to find strength in difficult times. "You Say" is now available across all streaming services and the official video can be viewed here: https://youtu.be/sIaT8Jl2zpI.
Catchy melodies, reggae jive, orchestral ballads and back beat vibes can be found in 'Look Up Child' which has transcribed the pulse of Daigle's veins into musical form. She adds, "Every part of the music experience, of 'Look Up Child,' the album and the tour shares a profound love, deep rooted joy, and hopefully a connection to the music for people to share."
Daigle will embark on her first headlining theatre tour in support of 'Look Up Child' Sept. 27. Presented by Food for the Hungry, the tour will kick off in Cincinnati and make stops in Memphis, Chicago, Dallas, Cleveland, and her hometown of New Orleans, before wrapping in Jackson, Mississippi.
Joining Daigle on the Look Up Child Tour will be supporting acts AHI, Scott Mulvihill, and Infinity's Song (on select dates).
Regular and VIP tickets are available for presale and will go on general sale Friday, July 20. Every ticket purchase will come with a copy of 'Look Up Child.' A list of tour dates and tickets are available at https://laurendaigle.com/tour.
About Lauren Daigle
Lauren Daigle is a two-time Billboard Music Award winner, a two-time Grammy nominee and an American Music Award winner. With a voice that is both smoky and sweet, Daigle has forged a unique sound that is reminiscent of the soulful, heart-in-throat vulnerability of Adele mixed with the raw power of Amy Winehouse. Her ability to connect with her audience has captured critical acclaim and recognition as the fastest-selling new artist for her genre of the last decade. Her debut album, 'How Can It Be,' has been certified platinum by the RIAA and has produced three certified Gold singles.
Media contacts:
Paul Freundlich
PFA
212-334-6116
Alicia Brown
PFA
212-334-6116
# # #