The Resort at Governor's Crossing in Sevierville to Add 67 Units, Firefly Cove and Adventure Springs Waterpark
SEVIERVILLE, Tenn. – The new 67-unit expansion is being celebrated with a topping out of the brand new $12 million dollar condominium building 10:30 a.m. Oct. 18 at The Resort at Governor's Crossing. Lunch will follow.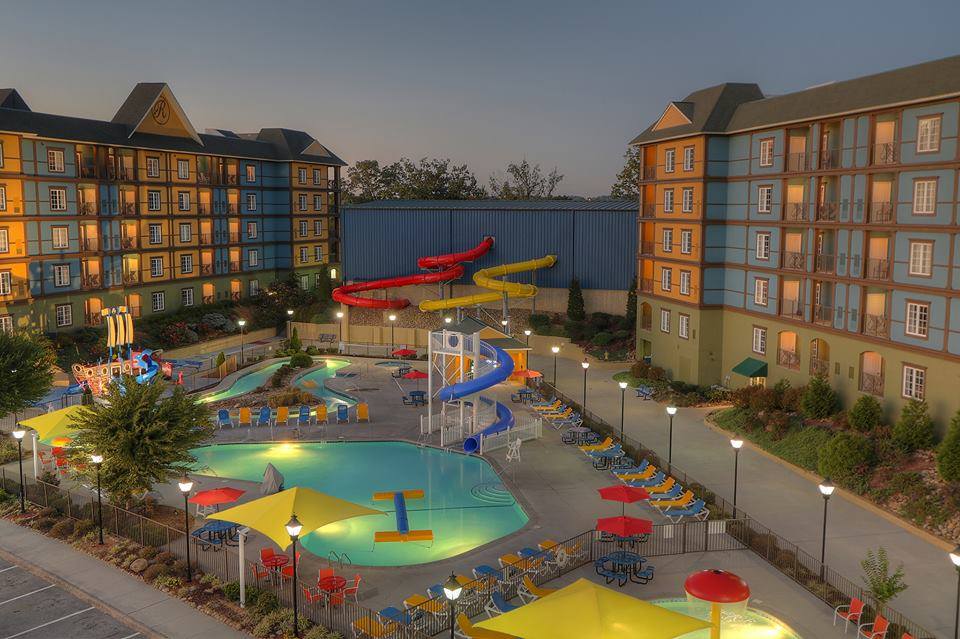 The building features room layouts for families of varying sizes and with special emphasis on multi-generational units. The new building is designed to bring families together for the ultimate Smoky Mountain vacation.
The new one-bedroom unit has a private master bedroom with a king-sized bed and a sleeping galley with two bunk beds. The largest unit is a three-bedroom unit and will accommodate up to 18 guests. Detailed unit layouts will be published later this year and can be reserved now for family vacations. 
This $12 million investment is important not only for the Sevierville economy, but the entire Southeast. The new units have been upgraded to include granite counters in the kitchen and bath, 50-inch televisions in the living rooms, all wood furniture, and designer carpet. All units are fully equipped with the conveniences of home a full kitchen, washer and dryer, and a full living room. 
The resort features a wide variety of amenities like indoor and outdoor waterparks, putt-putt, and the Pirate playground.
The resort's outdoor space will feature fire pits with comfortable seating, picnic grounds equipped with grills, a new kids' playground, and a hammock relaxation zone.
Expansion of the outdoor waterpark includes the brand new "Adventure Springs" that utilizes more than 1,500 gallons of water a minute. It will feature two slides, a dual racer slide and a fully enclosed slide surrounded by more than 30 interactive elements. A 300 gallon dump bucket drenches the entire play area every few minutes. Adventure Springs will open Spring 2019.
The Resort at Governor's Crossing is a condominium resort conveniently located in Sevierville, Tennessee. With deluxe accommodations, first-class amenities, and a convenient location, it is the ideal spot for a family vacation. The Resort was ranked in the Top 20 Family Resorts in America. For more information, call 1- 800-494-7308 or  visit www.resortatgovernorscrossing.com.
# # #