Step into German Culture at Rock City's Annual German Festival, Rocktoberfest
LOOKOUT MOUNTAIN, Tenn. – The region's longest-running Oktoberfest celebration, Rocktoberfest takes place 8:30 a.m. to 5 p.m. every Saturday and Sunday Oct. 6-28 at Rock City Gardens. The 13th annual German-themed harvest festival offers a variety of entertainment and delicious food.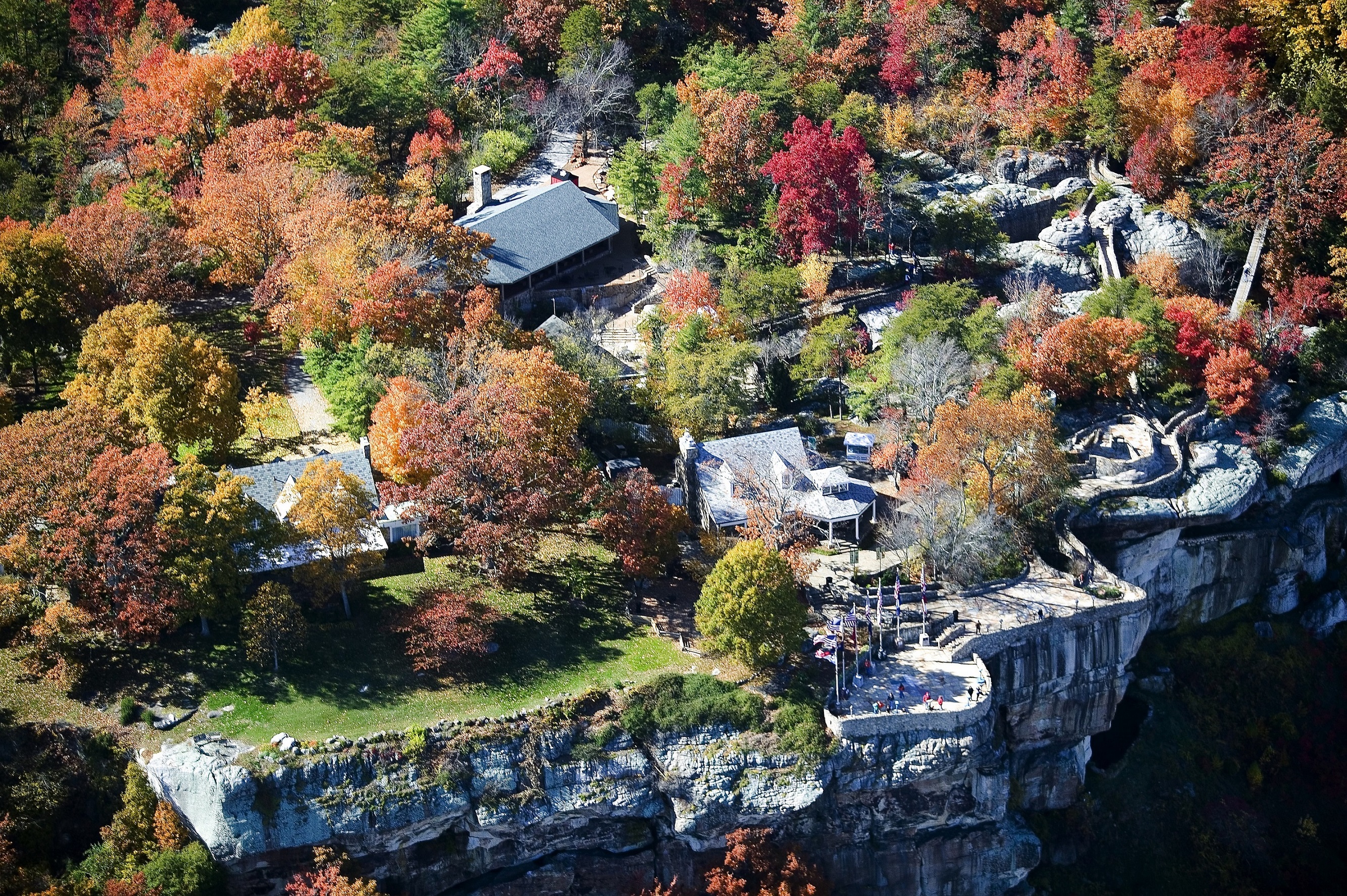 Rock City's German heritage comes alive with music from The Wurstbrats, The Musik Meisters and The Best Wurst Band, as well as dance performances and polka lessons for guests. Take a guided tour of the gardens during peak fall foliage at 9 a.m., noon or 3 p.m. and learn about the attraction's founder, Frieda Utermoehlen Carter, and her love of German folklore and fairytales.
Stop by the pavilion for specialty German food such as grilled bratwursts, sauerkraut, beer cheese soup, or dine at Café 7 11 a.m. to 4 p.m. and have some Weiner Schnitzel or apple crisp with Clumpies vanilla ice cream. Be sure to visit the Fudge Kitchen for seasonal pumpkin spice fudge.
Rocktoberfest hosts one-of-a-kind characters to meet along the way including the fall fairy, Ik the Troll King, a mime and Rocky the Elf. Kids also receive an adventure passport from a scarecrow upon entering the park. The passport features activities, coupons and pages for children to collect stamps during their visits throughout the year.
Birds of Prey Shows take place 11 a.m., 1 p.m., 3 p.m. and 4:30 p.m., pumpkin painting, interactive caricatures and geode digs. This event has been selected as a Top 20 Event for 2018 by Southeast Tourism Society.
For more information, visit www.seerockcity.com/rocktoberfest.
Rock City has an ongoing partnership with the MaryEllen Locher Scholarship Foundation honoring breast cancer awareness month during October. Several "survivor" products including new mini pink birdhouse ornaments are for sale, with a portion of proceeds benefiting this organization's scholarship program and MEL's Club. Visit Rock City's gift shops or visit www.seerockcity.com/survivor.
About Rock City
Rock City is one of the South's most popular natural attractions. Known for its unique geological and botanical wonders, the enchanted 4,100-foot walking trail is a true marvel of nature featuring massive ancient rock formations, a 140-foot waterfall that cascades down Lookout Mountain and the Swing-A-Long Bridge that spans nearly 200 feet.
# # #