Tenth Annual Art in the Park Takes Place in Jonesborough, Tennessee's Oldest Town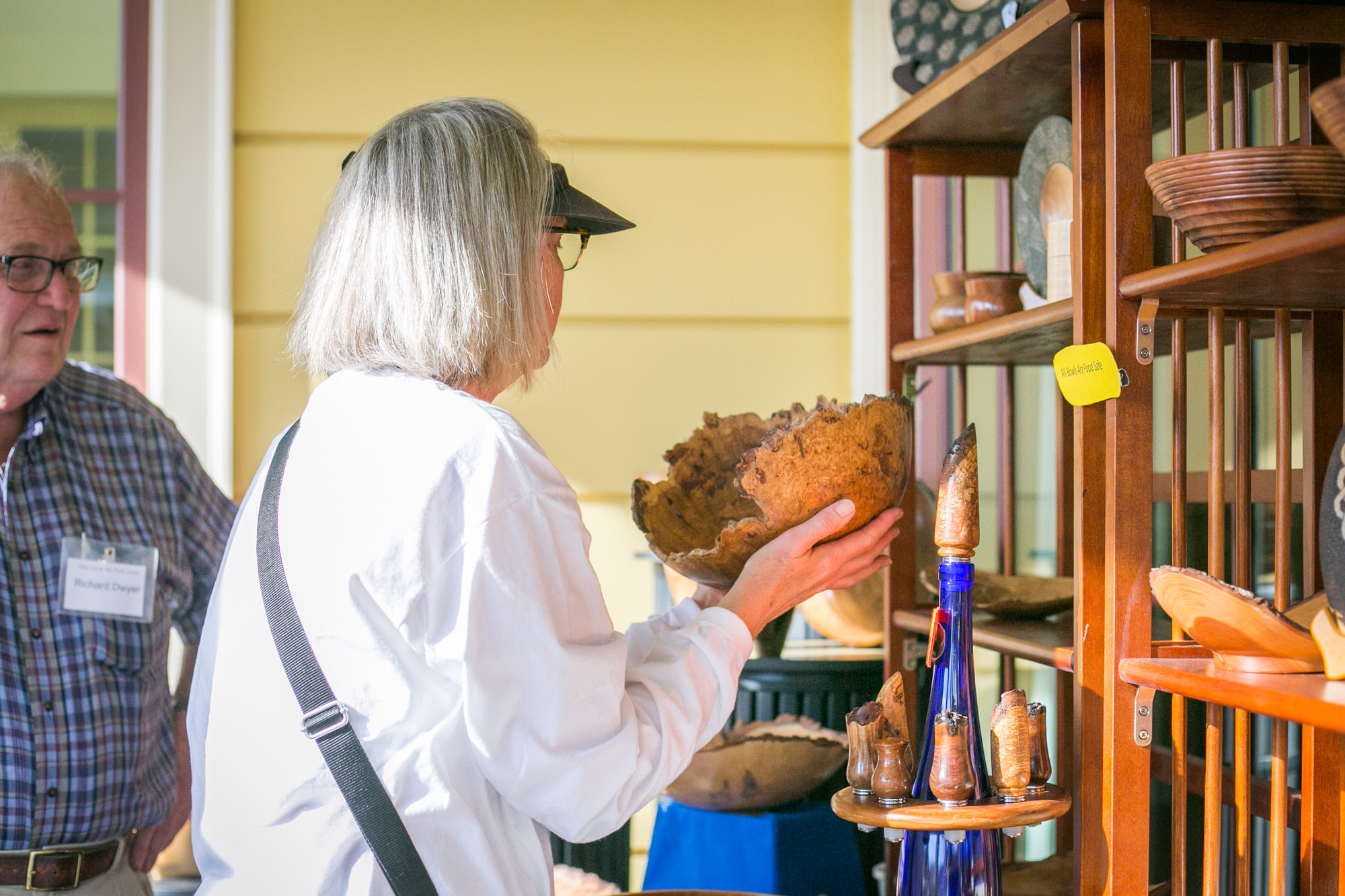 JONESBOROUGH, Tenn. – The 10th annual Art in the Park, the premier indoor/outdoor art festival in the Tri-Cities, will be held 10 a.m. to 5 p.m. Oct. 20 and noon to 5 p.m. Oct. 21 at the International Storytelling Center. This is a rain or shine event and is free and open to the public.
Visitors can enjoy painting, photography, glass work, mosaics, wood working, jewelry, knife making, pottery and more. The event is celebrated as having the highest caliber of regional artwork on display and for sale. 
Artist vendors this year include Peter Koenig: glass; Barbara Powell: collage; Beverly Thomas Jenkins: mosaics; Carolyn Tomko: clay; Karen Hitchcock: glass; Teresa Tilley: photography; Donna Bird: painting; Wendy Ritchey: painting; Linda McCulley: jewelry; Richie Hayward: photography; Robert Scaffe: wood working; Suzanne McKinney: jewelry; Calvin Bennett: photography; Fredda Roberts: jewelry; Kerry Porche: clay; Allison Parker: painting; William Minya: soup carvings; Mark Phillips: painting; David Hale: photography; Lance Ellis: blacksmithing; Brenden Bohannon: woodworking; Sandra Breeding: photography; and Roy Nichols: painting.
Prizes are also awarded to the best artist vendors, and visitors are welcome to attend the awards ceremony. Awards are determined by a panel of judges and awarded to artists by Jonesborough Major Chuck Vest 10 a.m. Oct. 20. Best in Show honor will receive $1,000, while second place will be awarded $500, and third place $300. A new prize of $150 will be given to the best new artists. Honorable mentions and Best in Tasting ribbons will also be given out. Ribbons will be displayed on the artist's tents or tables which will be viewable through the weekend.
Visitors to Art in the Park will also enjoy free music on both days starting with the acoustic selections of the Sweetwater Troubadours 10 a.m. to 1 p.m. and guitarist Jonathan Edens 1-5 p.m. Oct. 20The Green Rumors will perform noon to 4 p.m. Oct. 21.  
Also on Sunday, visitors can participate in a creative writing "Type-In" led by Langley "Casual Word" Shazor noon to 5p.m. Participants will use typewriters located on the grounds to create short poems with the help of Shazor who is a writer, poet, teacher, and typewriter collector. All ages are encouraged to participate.
A favorite destination at Art in the Park is the Best in Tasting Area. Chocolate Elegance and Olive Oil Divine will be present both days providing free samples and selling their delicious products. On Saturday, Depot Street Brewing and Tennessee Hills Distillery will provide samples.
Art vendor applications are still being accepted for lawn space. For more information, visit www.mckinneycenter.com or call 423-753-0562.
# # #