Trisha Yearwood to Celebrate 20th Anniversary as a Grand Ole Opry Member March 12
NASHVILLE, TN – Feb. 7, 2019 – Trisha Yearwood will celebrate her 20th Anniversary as a Grand Ole Opry member with an appearance March 12 at the Grand Ole Opry.
Yearwood was inducted into the Opry family on March 13, 1999 by legendary Opry stalwart Porter Wagoner.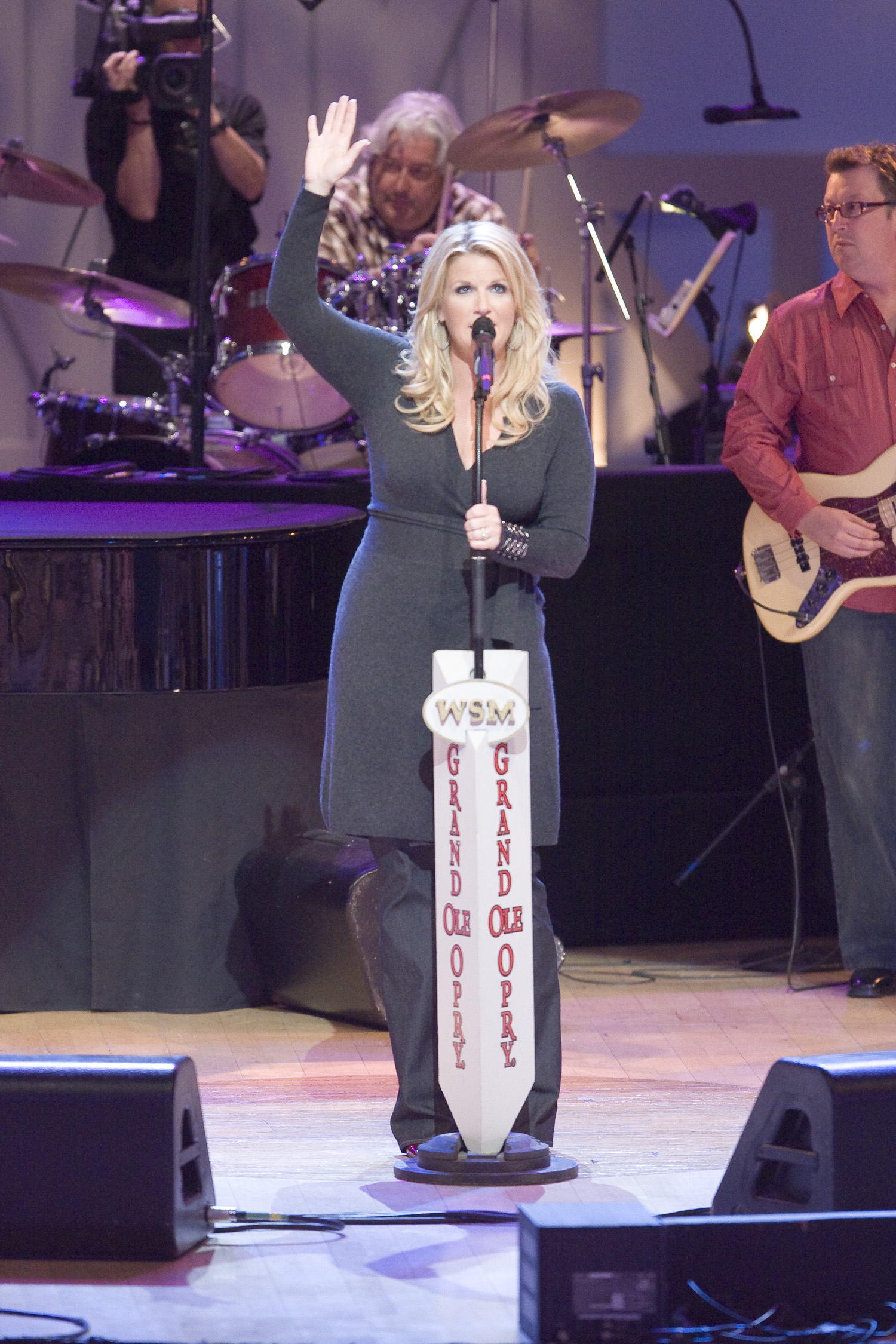 "My mother came here on her senior class trip from South Georgia," said Yearwood. "She wrote in her diary about seeing Hank Snow, Hawkshaw Hawkins, and all those people. When I was inducted as a member of the Opry in 1999, she brought her diary and got Hank Snow to sign it. So it's not only about me, it's also about my whole family." 
Other artists already scheduled to appear on the show that night include Rodney Atkins, Trace Adkins, Terri Clark, and the Opry's newest member, Mark Wills.
About Trisha Yearwood
Following 30 years in the spotlight, numerous GRAMMY®, CMA®, and ACM® Awards to her name, countless multiplatinum certifications, and millions of fans entertained, the same passion still motivates and moves Trisha Yearwood. The singer, actress, author, chef, personality, and entrepreneur derives deep fulfillment from simply walking up to a microphone and pouring her heart out by way of a celebrated powerhouse voice. In 2019, she continues that tradition with her first solo full-length since 2007, a collection of Frank Sinatra covers and one original entitled Let's Be Frank.
At the same time, she remains a timeless entertainer whose influence permeates multiple facets of culture. Beyond twelve studio albums, she hosts the EMMY® Award-winning Food Network hit Trisha's Southern Kitchen and her Facebook Live "pre-show," T's Coffee Talk. At the forefront of a veritable lifestyle empire, she penned three New York Times-bestselling cookbooks and has designed cookware, furniture, home accessories, and area rugs. Trisha has also collaborated with Williams Sonoma on her signature best-selling cocktail mixes like "Summer in a Cup," "Autumn in a Cup," and "Christmas in a Cup" as well as a variety of food products ranging from a signature biscuit mix to a complete Thanksgiving Dinner. For more information, visit www.TrishaYearwood.com.
About The Grand Ole Opry
The Grand Ole Opry® is presented by Humana®.  Opry performances are held every Friday and Saturday of the year, with Tuesday night shows running through December, Wednesday night shows returning this spring, and seasonal Opry Country Classics shows on Thursdays. To plan an Opry visit, call (800) SEE-OPRY or visit opry.com. The Opry presents the best in country music live every week from Nashville, Tenn.  Celebrating nine decades of entertainment, the Opry can be heard at opry.com and wsmonline.com, Opry and WSM mobile apps, SiriusXM Satellite Radio, and its flagship home, 650 AM-WSM. The Grand Ole Opry is owned by Ryman Hospitality Properties (NYSE: RHP). For more information, visit www.opry.com.
# # #
Photo courtesy Grand Ole Opry LLC. Chris Hollo, photographer
Images are provided gratis for journalistic use for one year from date of release in conjunction with coverage pertaining to the event of the photo.  All other uses require express written permission from Grand Ole Opry, LLC.
Media contact:
Dixie Owen    
615-440-6171
Jessie Schmidt
615-491-7988