Wings of Winter Birding Festival Takes Flight Jan. 18-20, 2019
Dec. 7, 2018
SPRINGVILLE, Tenn. – Hundreds of waterfowl lifting off the water, birding on sanctuary land, sailing aboard a 100-foot yacht, speakers, guides, trips and more will be featured during the Wings of Winter Birding Festival Jan. 18-20, 2019 at the Henry County Fairgrounds Commercial Building in Paris, Tennessee.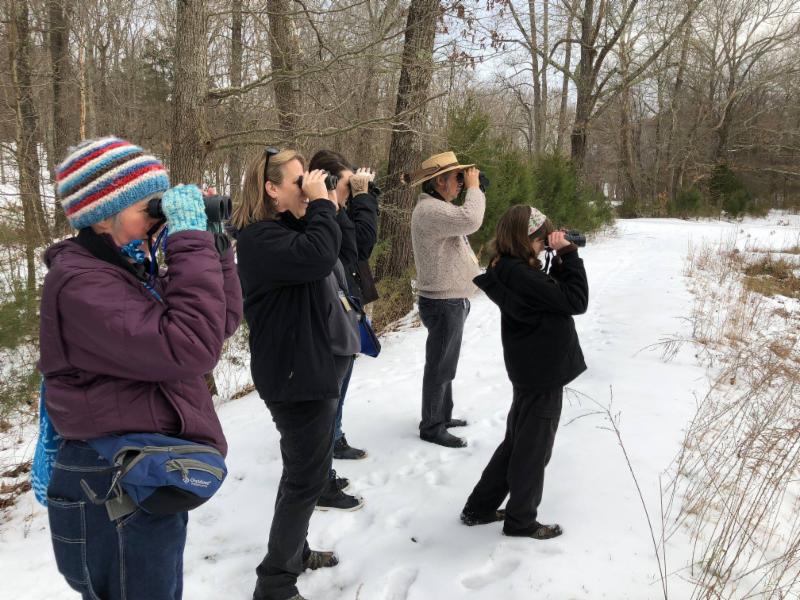 The Wings of Winter Birding Festival will focus on the more than 150 migratory bird species that winter in Kentucky Lake and Barkley Lake in West Tennessee and western Kentucky. The 15, full and half-day tours will be led by experienced guides and will lead participants on public lands, including hundreds of thousands of wooded acres and shoreline.
Destinations include Tennessee National Wildlife Refuge's units at Duck River Bottoms and Big Sandy, Paris Landing State Park, Land between the Lakes, Ft. Donelson National Battlefield and more. Speakers include Richard Crossley, author of "The Crossley ID Guide: Waterfowl," and Joel Greenberg, author of "A Feathered River Across the Sky." In addition to lectures, they will also lead tours.
The event is sponsored in part by federal and state agencies, including TVA, National Park Service, U.S. Forest Service, U.S. Fish and Wildlife and state parks, local chambers and birding organizations.
For reservations and more information, visit www.friendstnwr.org or call 731-642-2091.
# # #
Media contact:
Joan Howe, Ranger
Tennessee National Wildlife Refuge
731-642-2091 ext. 303