LakeHomes.com Awards 2019 Best Retirement Lakes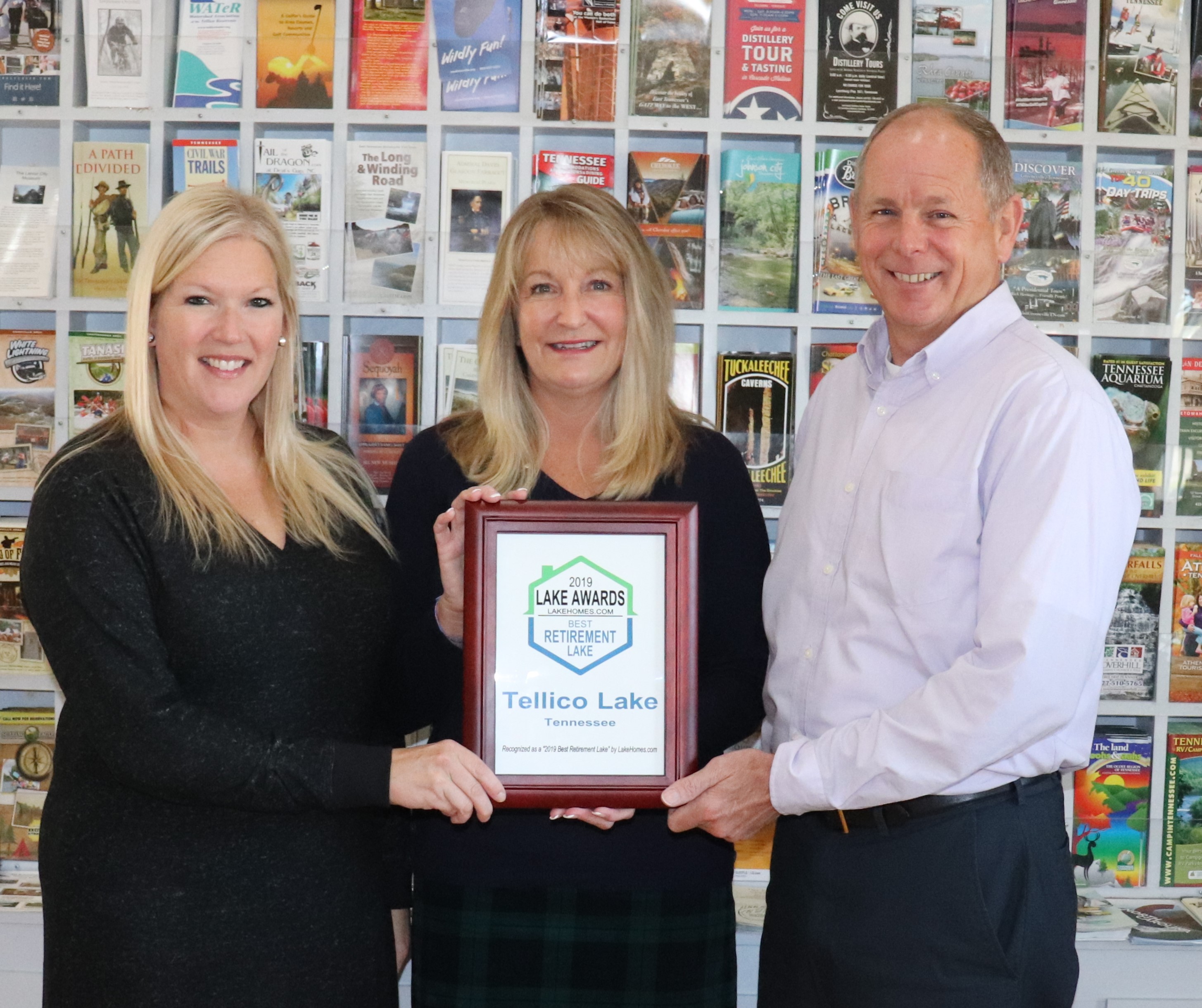 TELLICO LAKE, TN – Nov. 20, 2019 – LakeHomes.com, the leading web destination for lake real estate data and sales information, named Tellico Lake as one of their 2019 Best Retirement Lakes.
The full list was compiled with data from Lake Homes Realty's quarterly Lake Real Estate Market Report in conjunction with the 2019 SmartAsset Best Places to Retire.
The editorial committee measured markets with a minimum lake market listings value of $10 million. The criteria included data points such as accessibility to healthcare facilities, the portion of the existing population that are senior citizens, along with each area's cost of living and tax burden.
Loudon County has become an ideal location to visit and to retire. Retirees seek a well-positioned location with easy access to a metro area and airport, access to premier healthcare, and a low cost of living. No state income tax, four mild seasons, extensive outdoor recreation and community-focused amenities are also desired among today's retiree.
For the full list of awarded lakes, visit www.lakehomes.com/info/articles-and-news/2019-best-retirement-lakes.
About Lake Homes Realty
Lake Homes Realty (LakeHomes.com) is a multi-state real estate company focused exclusively on lake homes and land. The Alabama-based brokerage has been named as one of the fastest-growing companies in the U.S. by Inc. Magazine's INC 5000 three years in a row. Lake Homes Realty is currently a licensed real estate brokerage in 27 states and is growing rapidly into additional states. For more information, visit https://www.lakehomes.com.
About Loudon County
East Tennessee's Loudon County is known as the Lakeway to the Smokies. Loudon County combines easy access and beautiful views of the mountains with abundant outdoor activities centered on its many lakes and waterways. Quaint downtowns, miles of recreational trails and sites recounting Civil War and Native American history add to the region's appeal. Annual events dot the calendar and engaging attractions dot the map, making Loudon County a year-round destination. For more information, visit www.VisitLoudonCounty.com.
# # #
Media contact:
Mark Griggs
Lake Homes Realty
Marketing Director
205-492-7439 cell; 205-985-2991 office
Hallie Mitchell
Media Relations
Lake Homes Realty
205-985-2991