Tennessee Tourism Adds New "Color Blind" Viewfinders Statewide To Enable More Travelers to Enjoy the Colors of Fall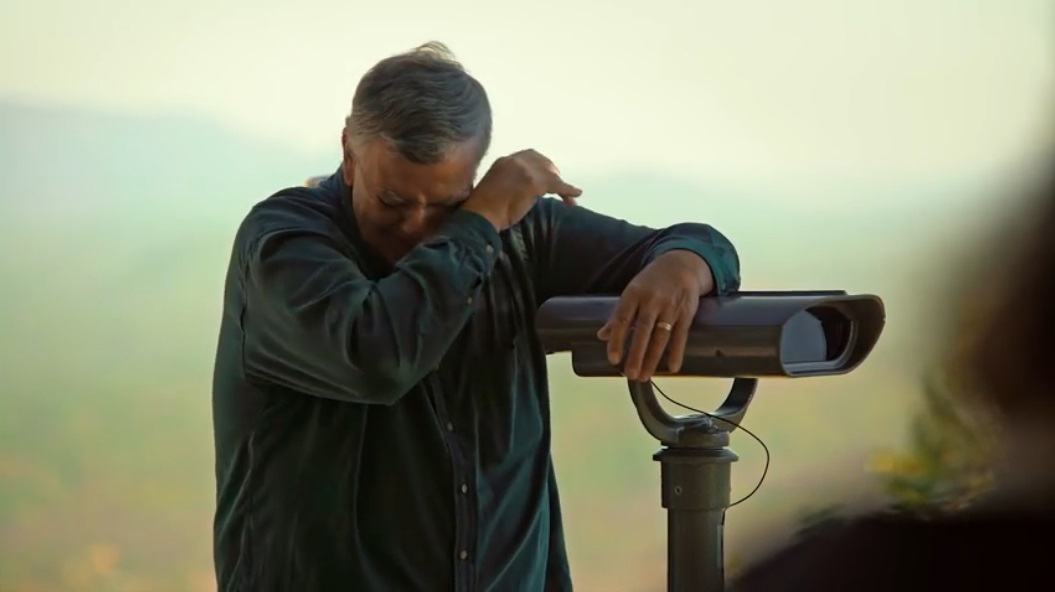 NASHVILLE, Tenn. -- Images of color blind travelers experiencing the brilliant fall colors for the first time using specially equipped viewfinders at Tennessee's Ober Gatlinburg made national news last year with an emotionally charged video that captured men seeing color for the very first time (click here to see video). By installing the special viewfinders, the Tennessee Department of Tourist Development has created an opportunity for the millions of Americans afflicted by protanomaly and deuteranomaly (more commonly known as red-green color blindness or color vision deficiency) to see the beauty of the Great Smoky Mountains at the peak of the fall foliage season.
Responding to popular demand, Tennessee Tourism today announced "color blind" viewfinders have now been installed at a total of 12 locations across the state, and the launch of a new website, tnvacation.com/tn-fall-color, to assist all travelers planning trips to enjoy the beautiful fall splendor of Tennessee.
Each of the color blind viewfinders are outfitted with innovative EnChroma® lenses designed to alleviate red-green color blindness. This ground-breaking spectral lens technology enables people with color blindness to see a broader range of clear, vibrant color.
The color blind accessible viewfinders are now installed at the following locations across Tennessee (click the links below to access the location of each viewfinder):
Big South Fork National River and Recreation Area — East Rim Overlook
Region: East
A section of the Cumberland Plateau that has 125,000 acres offering scenic hiking, beautiful gorges and picturesque overlooks.
Region: East
Awe-inspiring views of Great Smoky Mountains National Park.
I-26 Westbound Scenic Overlook, Unicoi County near Erwin
Region: East
Incredible views of East Tennessee's stunning hills and gorgeous valleys.
Meeman-Shelby Forest State Park — Poplar Lake (near the nature center)
Region: West
Bordering the mighty Mississippi, this 13,467-acre state park has varying terrain and impeccable beauty.
Chickasaw State Park, near Henderson
Region: West
Situated on some of the highest terrain in West Tennessee, the park's 1,280 acres has an abundance of breathtaking views.
Ruby Falls — Blue Heron Overlook
Region: East
A crowning jewel of Chattanooga with beautiful vistas.
Standing Stone Park — Tea Room
Region: Middle
A rustic park covering nearly 11,000 acres on the Cumberland Plateau, noted for its outstanding scenery.
South Cumberland State Park — Laurel Gulf Overlook
Region: East
Atop the Cumberland Plateau, this state park protects 25,000 acres of land and has 90 miles of hiking trails.
Fall Creek Falls State Park — Millikan's Overlook
Region: East
A paradise of more than 20,000 acres sprawled across the eastern top of the rugged Cumberland Plateau.
Veterans/Clinch Mountain Overlook, near Bean Station
Region: East
Beautiful views of the foliage in East Tennessee and Cherokee Lake.
 Highway 111 — Sequatchie Valley Overlook, Sequatchie County 
Region: East
A scenic byway in the southeastern part of the state that delivers exquisite views.
Cherohala Skyway — Lake View Overlook
Region: East
Located outside of the Cherohala Skyway National Scenic Byway, the 5,400-foot elevation makes for memorable views.
"One of the main pillars we promote in Tennessee is our scenic beauty," said Commissioner Kevin Triplett, Tennessee Department of Tourist Development. "The reds, oranges and yellows in the fall and the incredible colors in the spring are a staple of what comes to mind when people think about Tennessee or visit here. But to realize, through red/green deficiencies and other forms of color blindness, there potentially are more than 13 million people in our country alone who cannot fully appreciate the beauty our state has to offer, we wanted to do something about that. We wanted to provide opportunities for more people to see what those of us who can may take for granted."
For more information, contact Jill Kilgore, public relations media manager for the Tennessee Department of Tourist Development, at 615-927-1320 or by email at Jill.Kilgore@tn.gov.
# # #
Tennessee is the home of the blues, bluegrass, country, gospel, soul, rockabilly, and rock 'n' roll— delivering an unparalleled experience of beauty, history, and family adventure, infused with music, that creates a vacation that is the "Soundtrack of America. Made in Tennessee."  
Explore more at tnvacation.com and join other Tennessee travelers by following "TNVacation" on Facebook, Twitter, Pinterest, Instagram and YouTube, and "Tennessee" on Snapchat.
Editor's note: to access an electronic press kit, featuring video from Ober Gatlinburg, please CLICK HERE following link and use the password: 9Y5BGmMw.