UK Photographer's Unique Perspective of Smoky Mountains on Display at London's Heathrow Airport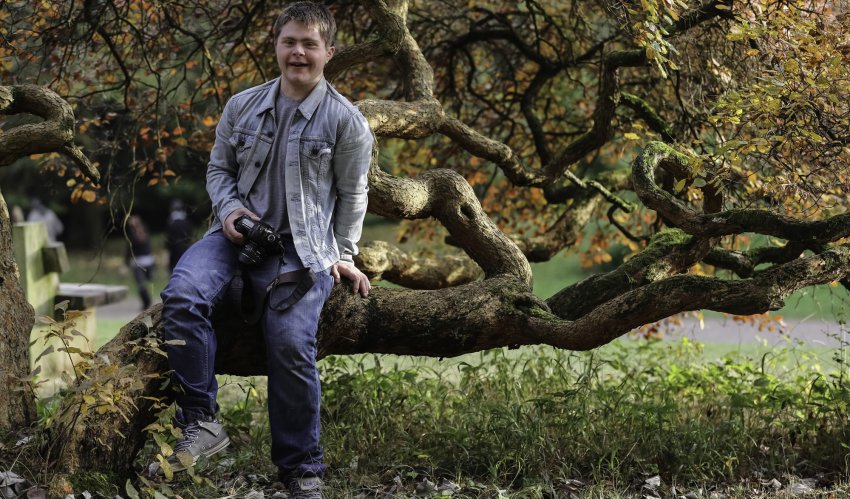 Tennessee Continues to Capture the Imaginations of British Travelers
LONDON – Oliver Hellowell is a 21-year-old British photographer who travels the world with a keen eye for capturing its natural beauty through the lens of his camera. After being diagnosed with Down Syndrome at a young age, Oliver became a testament to proving everyone can achieve their dreams with optimism, belief, determination and encouragement.
Last November, Hellowell and his family visited the Great Smoky Mountains. While there, he met renowned Tennessee photographer Ken Jenkins, a nationally-known natural history photographer and outdoor adventurer whose images and articles appeared in publications from National Geographic to Southern Living over the last 30 years. The two bonded over their love of wildlife and nature.
Beginning July 4, Jenkins will join Hellowell, the recipient of National Diversity Award for UK Positive Role Model for Disability, for an exhibition at the T5 Gallery at London's Heathrow Airport, which is where the new British Airways non-stop service to Nashville departs five days a week.
The Hellowell/Jenkins exhibit inspires travellers to visit Tennessee, by letting them experience the majesty and beauty of the Great Smoky Mountains with images of the sunrise slicing through the trees of the Smokies, beautiful fall colors and leaves in the "golden hour" before sunset, a doe grazing in the grass and an early settlers cabin in the mist of Cades Cove. The images give us a glimpse of the way Hellowell sees the world and what inspires his photography.
"Oliver is a gifted photographer and visual storyteller and it was our privilege to host him and his family on their filmmaking tour of the Smoky Mountains last fall," said Kevin Triplett, commissioner of the Tennessee Department of Tourist Development. "We are thrilled that he now has the opportunity to share his work with British travelers as they await flights from Heathrow. Just as he has inspired us, we are confident his photographs will inspire even more of his countrymen to visit Tennessee."
You can see Hellowell's stunning images of the Smokies here. Film maker Simon Weitzman accompanied Oliver and his family on the trip and made this film about Oliver's journey.
For more information, contact Jill Kilgore, public relations media manager for the Tennessee Department of Tourist Development, at 615-927-1320 or by email at Jill.Kilgore@tn.gov.  
# # #
About the Tennessee Department of Tourist Development
Tennessee is the home of the blues, bluegrass, country, gospel, soul, rockabilly and rock 'n' roll-delivering an unparalleled experience of beauty, history and family adventure, infused with music that creates a vacation that is "The Soundtrack of America. Made in Tennessee." Tennessee's tourism industry generates $19.3 billion in economic impact, more than $1.7 billion in state and local tax revenue and more than 176,500 tourism-related jobs.
Explore more at tnvacation.com and join other Tennessee travelers by following "tnvacation" on Facebook, Twitter, Pinterest, Instagram and YouTube or "Tennessee" on Snapchat.